Can You Record Welding? (Cameras, Phones, GoPro)
Often you want to record your welding to improve your technique or upload it on the internet. The problems are the arc's bright light that creates image quality issues and the camera's safety from the welding hazards. Let's start with the overview.
You can record welding with a camera that has at least 1080 video resolution and optical zoom. Furthermore, you need the proper equipment and settings for clarity against the bright light. You must also take the necessary safety steps against hazards such as heat, sparks, and spatter.
After reading this article, you will know the difficulties of recording the arc and the puddle, what equipment options you have, and a basic how-to.
Table of Contents
What is the best way to record welding?
The best way to record welding is a proper welding camera. These offer the best arc clarity and are resistant to welding hazards.
The next option is a DSLR camera because it has great manual control and many additional accessories.
Finally, point-and-shoot cameras can also record welding, and they are the best cost-efficient way.
Welding cameras are designed for the job with robust materials to tolerate heat and spatter. They are also small-framed, to place them close to the arc.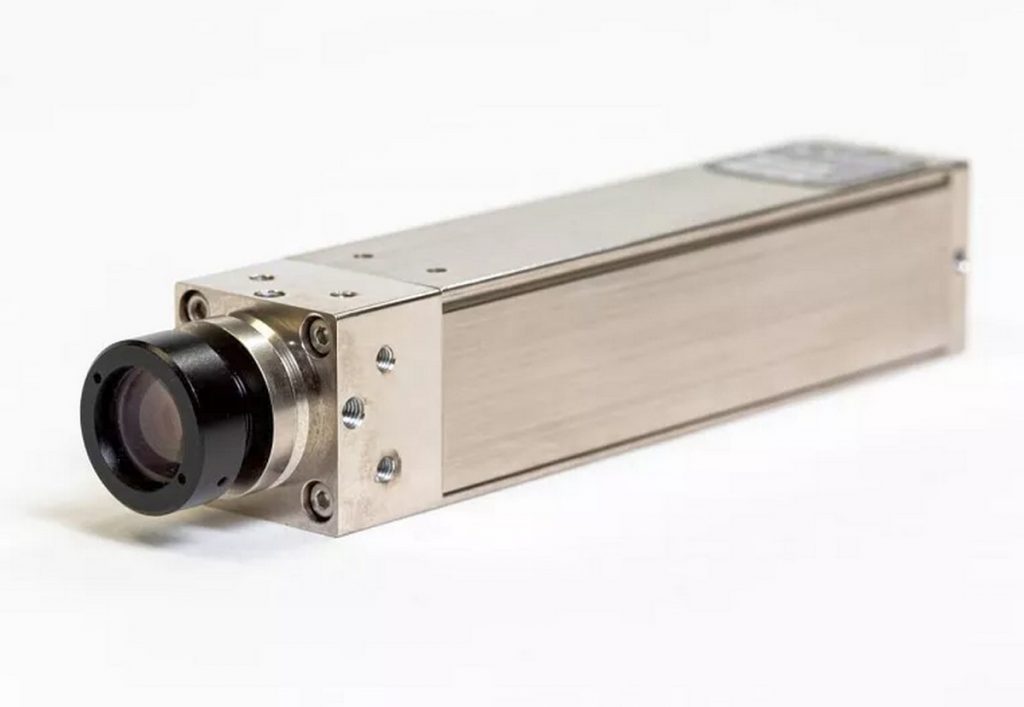 Their optics can filter out specific light frequencies and record the arc, the puddle, and the electrode with great detail.
These cameras are used for professional training, diagnosis of various welding defects, and remote control of the procedure.
As expected, they are hard to find and very expensive. Furthermore, most of them cannot record color. For these reasons, the rest of the article will focus on easy-to-find cameras.
The following cameras are not designed for the arc's brightness and create undesired optical effects. You must use additional means to reduce the excessive light.
DSLR and mirrorless cameras are great for welding videos or photographs because they let you manually adjust many variables. They give you great control over the exposure, shutter speed, aperture, frame rate, etc.
With a DSLR camera, you can use natural density (ND) filters to reduce excessive light without affecting the colors.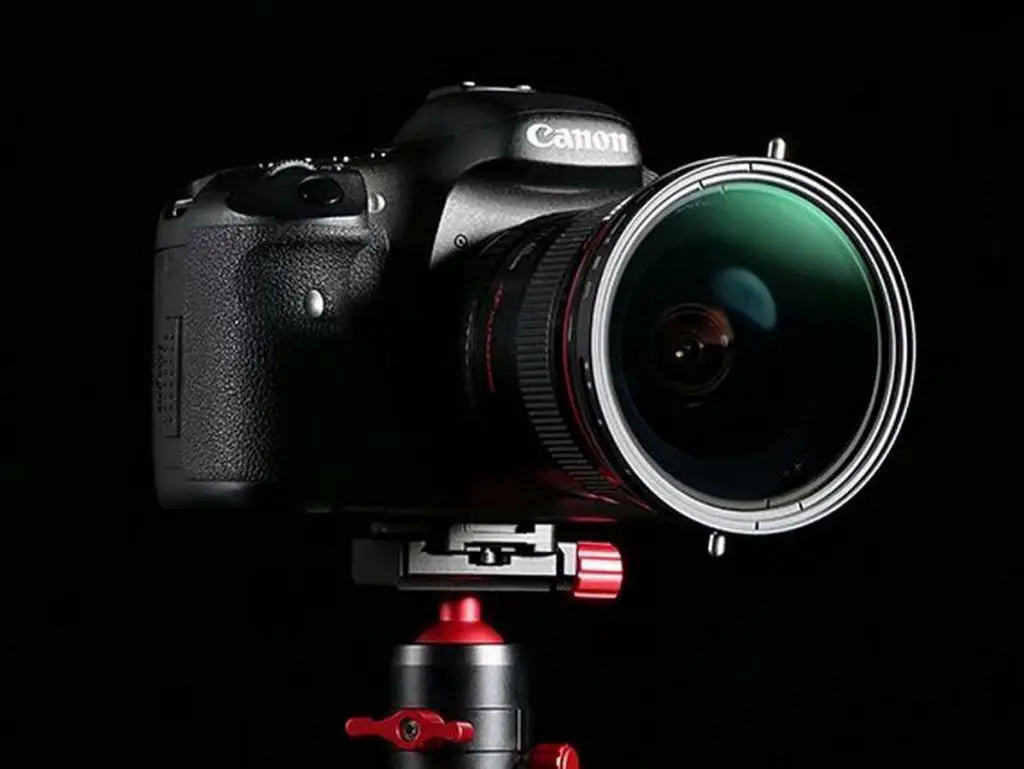 DSLR cameras are weak against the welding hazards. But with the proper lens, they provide great optical zoom to place them at a safe distance. They are also quite expensive if you don't need their professional results.
Typical point-and-shoot cameras can offer good arc shots. Their minimum requirements are a recording resolution of at least 1080 and optical zoom. With an affordable camera, you can take decent-looking shots without breaking the bank.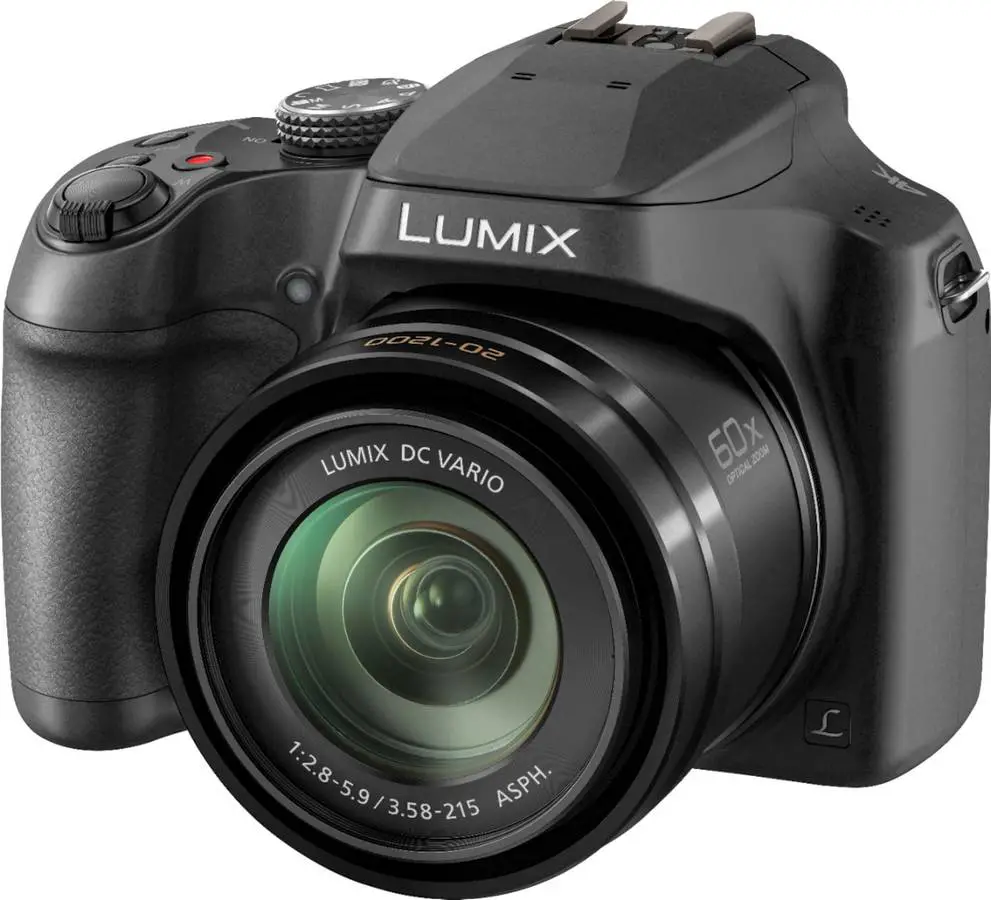 A high resolution is necessary for clarity, especially if you edit the video. The optical zoom can focus close to the arc without reducing the image quality.
With this camera type, instead of ND filters, you can use a welding filter that's much cheaper. But it doesn't offer the same image quality.
How do you film welding?
All cameras not designed for welding have trouble auto-adjusting the exposure and focus when directed at an arc. The bright light creates an unacceptable strobing effect.
The arc's brightness depends on the amperage and the process you want to record:
Stick and flux-core welding generate many fumes that block a part of the light.
MIG welding generates low fumes and a brighter arc.
TIG welding generates almost no fumes and creates the brightest light.
Oxyfuel works with a flame and not with an arc. As a result, the brightness is far lower.
Even if you manually set the lowest ISO value, with the aperture stopped right down, you cannot have acceptable results.
To get the proper exposure with a DSLR camera, you use a neutral density (ND) filter. An ND filter offers true colors and enough darkening to avoid the strobing effect.
Most ND filters have a specific shade, but you can find variable filters. These are adjustable by hand between a range of shades, similar to welding auto-darkening filters (ADF).
However, ND filters are expensive.
A cheaper way is using the same filters found in a welding helmet. You can use these filters for every camera type you have, including smartphones.
Welding filters let less visible light go through, depending on their shade. They also block 100% of the ultraviolet (UV) and infrared (IR) light the arc creates.
The electronic auto-darkening filters (ADF) are the most versatile since they allow you to select shades between 4 and 14.
Some ADFs offer a range between 9 and 14 which is not ideal for recording the arc. You may need a lower shade for low amperage recording.
Most filters offer more than enough darkening but don't offer true colors. Most of them have a green tint. Only expensive ADFs offer true colors.
You select a shade that lets enough light through to give you the result you want. Start with a shade of 10 and lower it if you want more light.
The following chart has the ND and the welding filter equivalent shades.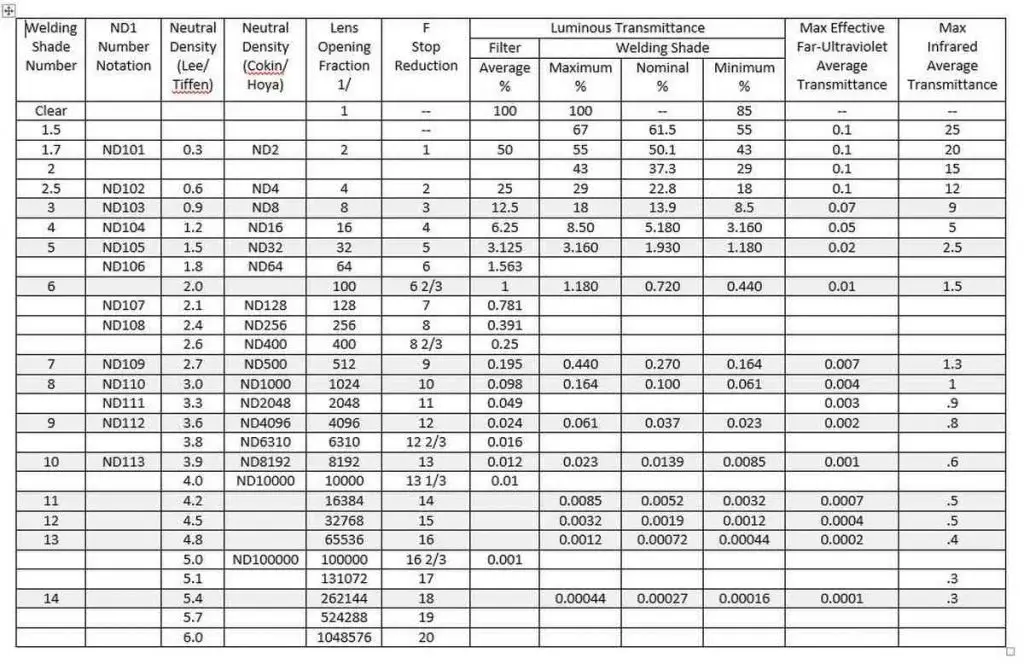 Now, let's see a basic how-to record with your camera and an additional welding filter:
Place the camera on a tripod at a safe distance and the correct angle without blocking the view when you start to weld.
To attach the filter, you can use a pair of rubber bands.
Cover the camera with a protective housing or a tight-woven cotton cloth for protection from sparks and glare.
Optionally, you can use a reflector to reflect some of the arc's light back toward the scene.
Experiment with exposure settings, focus, zoom in, etc., to get the best shot possible.
---
Can you record welding with your phone?
Nowadays, phones come with cameras that take great photos. But how good are they for welding shots?
Phones have tiny cameras, but you can record welding and get great arc shots if your phone has optical zoom. However, the results cannot compete with a proper camera. Furthermore, you must protect the phone from welding hazards.
To reduce the arc's bright light, you should put a welding filter in front of your phone.
While the phone's app doesn't have the capabilities of a proper camera, it's best to switch to the manual settings. Then select the correct exposure considering your welding filter's shade and the job at hand.
If your phone doesn't have optical but only digital zoom, the quality won't be great. With digital zoom, you must place the phone close to the work, but that put's it in danger from heat and spatter.
The following video shows the setup of a smartphone to record a TIG welding arc and has a great idea to protect your phone with the help of a 3D printer.
Can you record welding with a GoPro?
GoPro cameras are popular and used for recording videos in harsh environments, but are they good for welding?
With a GoPro camera, you cannot capture clear images of the arc or the puddle. A GoPro doesn't have optical zoom and records at a wide angle. It's suitable if you want to record the whole work, not focus on the arc.
The lack of optical zoom won't allow you to have a clear arc shot. GoPro models such as the Hero 10, 9, and 8 have digital zoom, but it reduces the image quality. Older models don't even have that.
The best you can do is shoot at the highest resolution possible and zoom in on the shot during editing.
A GoPro camera is more durable than a typical camera or a smartphone. But you cannot place it close to the welding area without protection.
You should place a welding filter in front of the camera to cut the bright light and protect it from spatter. Switching from auto to manual exposure is necessary to get the best possible results.
---
Can welding damage your camera?
Now let's see the other consideration, physical damage from the welding hazards.
If you record welding from a distance, the heat, sparks, and spatter will not reach the camera. But if you want to place it close to the work, sparks and spatter can fuse on the camera and cannot be fixed. There's also the risk of falling.
The welding hazards depend on the amperage and the process you want to record:
Stick and flux-core welding produce the highest amount of sparks and spatter. So, you cannot place the camera close without covering it for protection.
MIG creates a lower amount of hazards, especially if you use C25 shielding gas (75/25).
TIG creates the lowest amount of hazards and is the safest process to place the camera close to the arc.
Oxyfuel creates dangerous sparks and spatter.
The sparks of an angle grinder are hot enough to damage the camera. They also travel for a far greater distance.
Furthermore, in a welding environment, there is dust, oils, and mists that can also damage your camera with enough exposure. Also, it's easy to hit the tripod and drop the camera.
Can the arc's bright light damage your camera sensor?
The arc creates blinding visible light and ultraviolet (UV) light that can damage the eyes and cause sunburn. It's natural to wonder if they can also damage the camera.
The arc's light doesn't damage the camera's sensor for typical recordings. However, there is a danger if you use long-exposure techniques.
That's because the lens can focus the light at one point on the sensor, and it's possible to damage it.
However, when you record an arc, you always use ways to reduce the bright light to improve clarity. They also protect the camera from UV light.
If you are not a welder but want to record, you must know that the strong UV light will burn your eyes' cornea and develop a condition called arc eye. It's quite painful and lasts for a few days. This can happen even if you don't directly look at the arc.
Safety glasses provide 100% UV protection, even if they are crystal clear. They also protect you from all the other hazards that can hurt your eyes. It's necessary to wear them all the time in a welding environment.
If you are close, or you must look at the arc, you need a helmet with a dark filter for the bright light and for skin protection. If you record the oxyfuel flame, welding goggles offer enough protection.
If you want to take pictures, don't do it through an optical viewfinder with a naked eye. The UV light, generated by typical welding work, is harmful at a distance of 33′ (10 m).
Oxyfuel doesn't create UV light, but you still need protection from infrared (IR) light.
You can also read this Weldpundit article on personal protection equipment (PPE).
How to protect your camera when you film welding?
The best way to keep away sparks and spatter is to keep the camera at a distance and use optical zoom to focus on the arc.
You can also use protective welding glasses if you place the camera closer to the work.
Finally, you can build a housing to cover both the camera and the lens if you want to place it very close to the arc.
If you use a DSLR camera, chances are you have a lens with enough optical zoom to place the camera at a safe distance.
However, sparks can travel a great distance, and you may not have enough room to keep the camera at a safe distance.
For added protection, you can put a protective welding glass in front of the camera. You can find glasses large enough to protect the entire lens and the natural density (ND) filter. Furthermore, you can place a tight-woven cloth on the camera to be extra safe.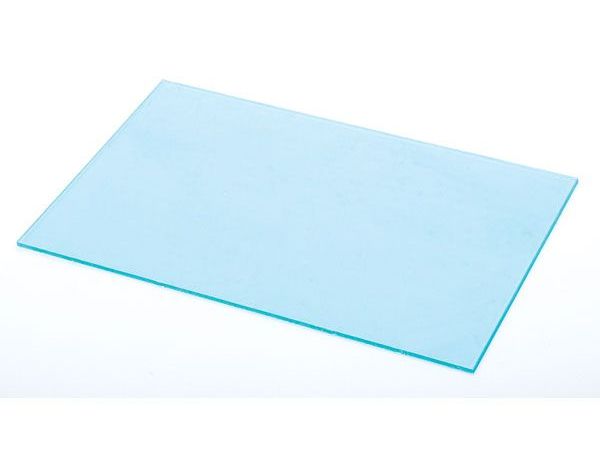 If you use a phone or a smaller camera, you attach a welding filter to reduce the bright light. These filters have great heat resistance. However, spatter can fuse on them.
You should place in front of them the same size glass protection they have when they are attached to a welding helmet. Of course, you can try to position the camera behind a helmet for wider protection.
By putting your camera in a protective housing, you can place it closer to the arc and keep it cooler. Aluminum is a suitable material. Or you can use a 3D printer to build one with specific shape and dimensions for your camera.
If you want to place the camera close to the welding area, you can cover the camera with a piece of felt. Felt is a material with a heat resistance high enough to resist direct spatter contact.
---
Conclusion
There are many ways to record welding. From heavy-duty welding cameras to DSLRs for high-quality arc shots, down to a smartphone.
The best solution for the money is a point-and-shoot camera with optical zoom and an auto-darkening welding filter attached to the front side. The filter reduces the bright light and protects the front side from hazards.
You also want to use manual settings to set the best exposure.
Welding
hazards
Clarity
Availability
& Cost
Welding camera
5
5
1
DSLR or
mirrorless
1
3
3
Point and shoot
camera
1
2
5
Smartphone
with optical zoom
1
1.5
4
GoPro
2
1
5
---
Frequently asked questions
Can watching a video of welding hurt your eyes?
Watching a video of welding cannot hurt your eyes. A TV or a computer screen cannot generate ultraviolet (UV) or infrared (IR) light, or intense brightness, as an arc does. You need the same eye protection practices as watching any other topic.
Weldpundit articles
Welding Helmet Fogging up? 10 Ways to Prevent It.