What Welding Respirator Do You Need for Home Welding?
Welding at home can reward you with many home improvements, but you need a welding respirator to protect you from fumes and gases. In this article, you can read about the best respirator you can get without breaking the bank.
The best welding respirator for home welding is a reusable elastomeric half-face respirator. Combined with P100 filters, it will offer excellent respiratory protection from smoke and gases. It is by far the most cost-efficient respirator type.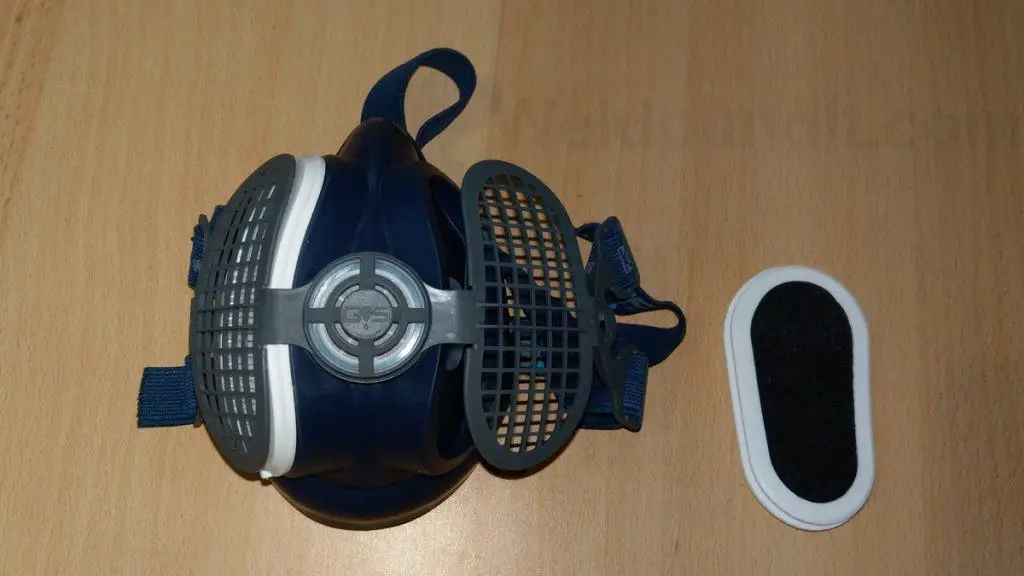 After the quick answer, let's see in more detail:
Why this welding respirator type is the best.
What are the advantages and restrictions.
What are the best filters for this respirator.
How it compares to other respirator types.
How to clean a respirator.
Why are elastomeric respirators the best for home welders?
There are three types of welding respirators: disposable, reusable, and powered respirators.
Elastomeric respirators offer reliable protection and other strong advantages, while they are very affordable. For these reasons, they are the best overall respirators for home welding.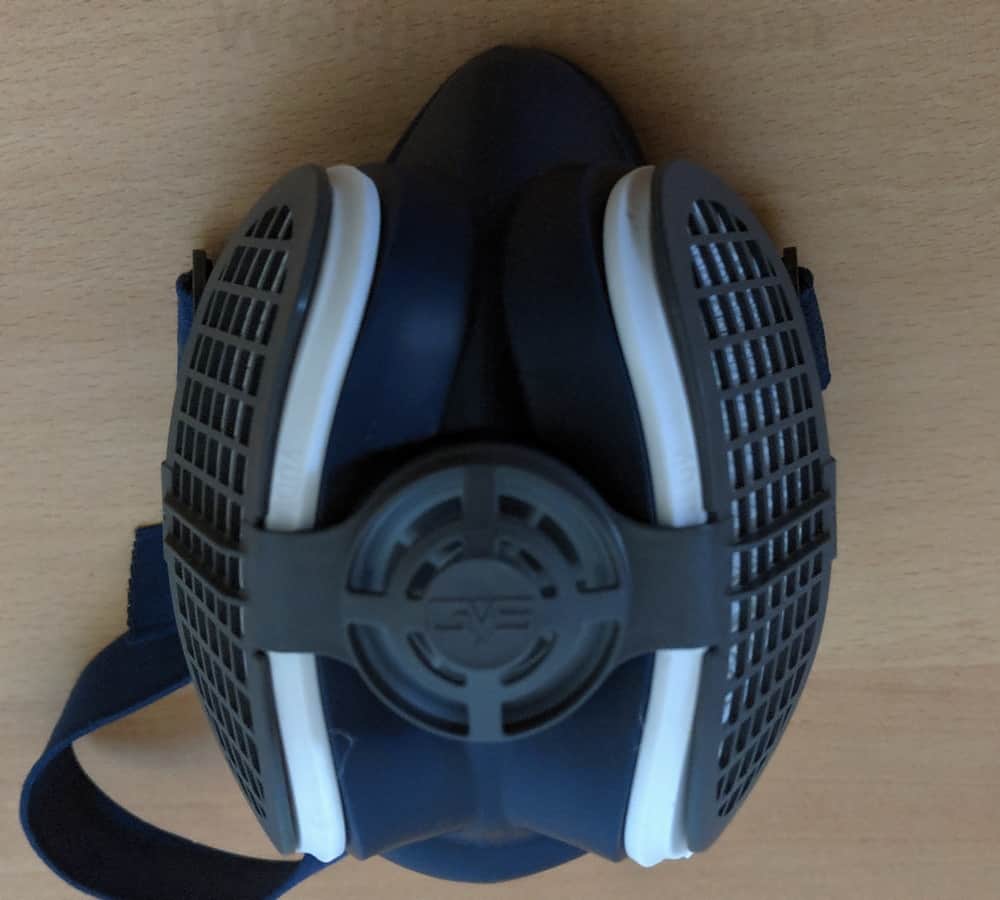 Advantages
Elastomeric respirators do their job and offer great benefits for the money they cost.
First of all, elastomeric respirators provide excellent protection because they offer a very secure sealing. The materials and design adjust to the face shape and prohibit unfiltered air from entering your breathing zone.
After that, their cost is perfect for the amount of protection that they offer. An elastomeric respirator from a well-known manufacturer with filters costs around 30-$50.
They are very versatile. You can attach numerous particulate filters, gas cartridges, or a combination of both. This depends on the welding process and the metals you weld.
The material has good resistance to heat and sparks. This provides them with long service life.
They have small dimensions and are lightweight. They fit under welding helmets and do not quickly fatigue the neck.
Most of them have exhalation valves that offer great comfort because they remove moisture. This is important because, without a valve, you might get too uncomfortable and take the respirator off. The valve also provides better sealing.
Disadvantages
Of course, nothing is perfect. Here are the cases elastomeric respirators cannot cover.
The main disadvantage of these respirators is that they need a perfect seal around your face to offer the mentioned protection. You need to fit test them before buying.
You must have a shaved face. Otherwise, his type will not seal correctly. If you have a beard, and you want to keep it, then you cannot use this affordable solution.
Also, people with specific breathing difficulties cannot use this type.
The only alternative respirator type to avoid these disadvantages is a powered respirator (PAPR).
---
What are the best replaceable filters for home welding?
You can combine elastomeric respirators with a variety of filters against particulates and gases. That depends on the welding process and the metals you work with.
Most fumes come from the consumable electrodes of processes such as MIG and stick welding. TIG welding releases fewer fumes because the filler metal is separate from the electrode.
If you weld dirty metals or they have coverings such as galvanized steel (nationalmaterial.com), you get more fumes than clean mild steel.
If you occasionally weld mild steel with a low-amperage MIG welder, then simple N95 filters are good enough. They are cheap and last longer.
However, if you want the best filters against more harmful fumes, for example, when MIG or stick welding stainless steel, you should use combination P100 filters with active carbon protection.
Manufacturers make these combination filters specifically for welding. They are very versatile and can cover a wide range of situations.
Combination filters combine many capturing techniques. As a result, they can trap different kinds of air pollutants such as fumes, oil particulates, and some gases all at the same time.
Filters like these are very slim and can fit under welding helmets with ease. They also have resistance to heat and sparks.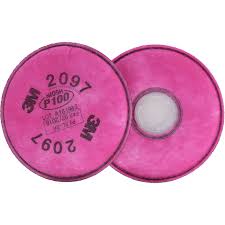 Most combination filters come with P100 filters and can filter 99.97% of 0.3 microns or bigger solid particulates. This can protect you very well when welding or hot-cutting harmful metals such as stainless steel.
The letter P means that they protect you from oil particulates. For example, if you use oil for drilling metal, tiny oily particles spread into the air. These oily particles are also harmful to breathe.
Combination filters also have an attached layer of activated carbon. This protects from gases such as ozone that form when you weld with MIG or even more with TIG. When welding reflective metals such as stainless steel or aluminum, ozone production is higher.
The carbon layer also protects from organic vapors and gases that emerge when welding. However, this carbon layer protects only from low gas contamination levels.
If you work with chemical solvents, degreasers, or paints, you need combination filters with more reliable gas protection. The one shown below is a good example. It combines a particulate filter and a standard gas cartridge.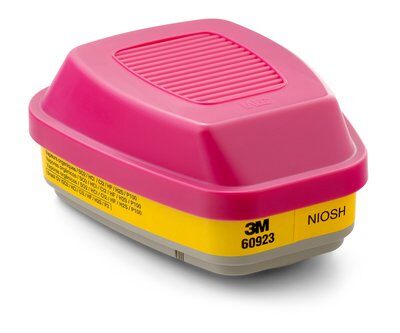 ---
How do disposable welding respirators compare to elastomeric ones?
Disposable welding masks are not suitable even for simple projects. They can filter particulates, but they do not offer a good fit, which is of utmost importance. Elastomeric respirators seal far better.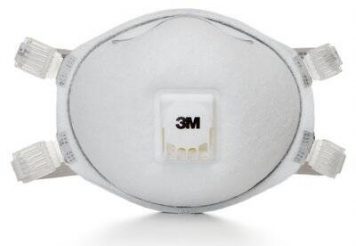 Also, if you want to weld often, they are not cheap in the long run. They cost around 3-$5, but they are good for one day's work.
In comparison, reusable respirators' filters have a far longer service life, around one month with regular usage.
How do PAPR welding respirators compare to elastomeric ones?
Powered Air-Purifying Respirators (PAPR) use a battery-powered fan to deliver filtered air inside a properly designed welding helmet.
They offer far better protection and comfort than elastomeric respirators and are great to have if you weld metals such as stainless steel.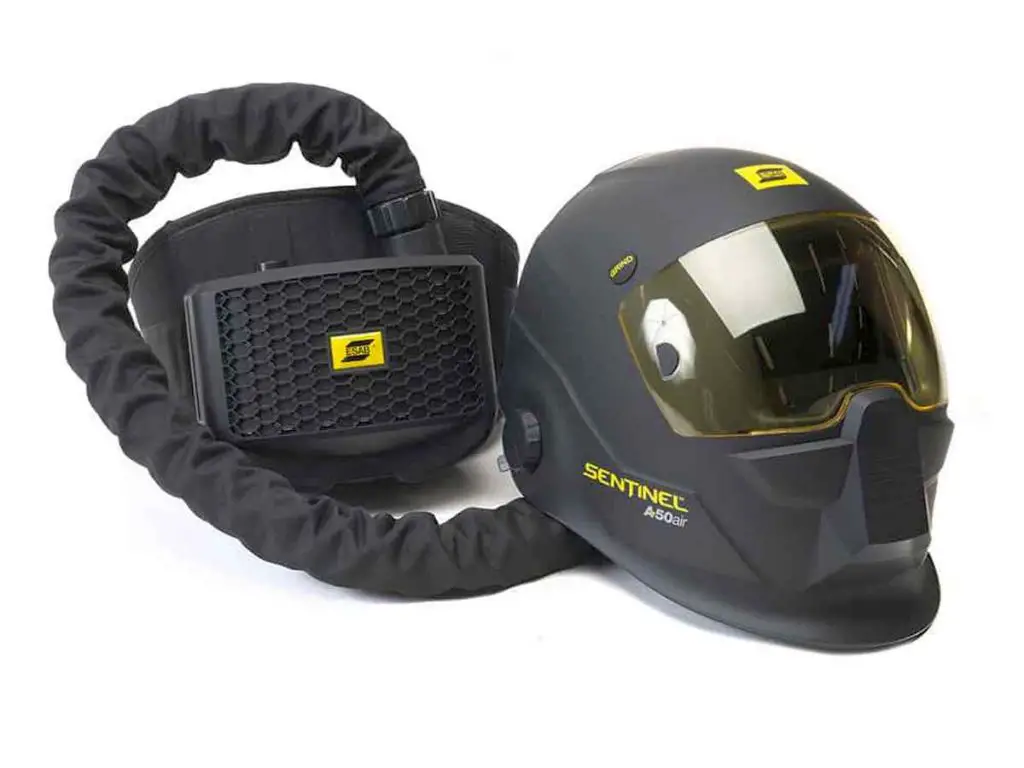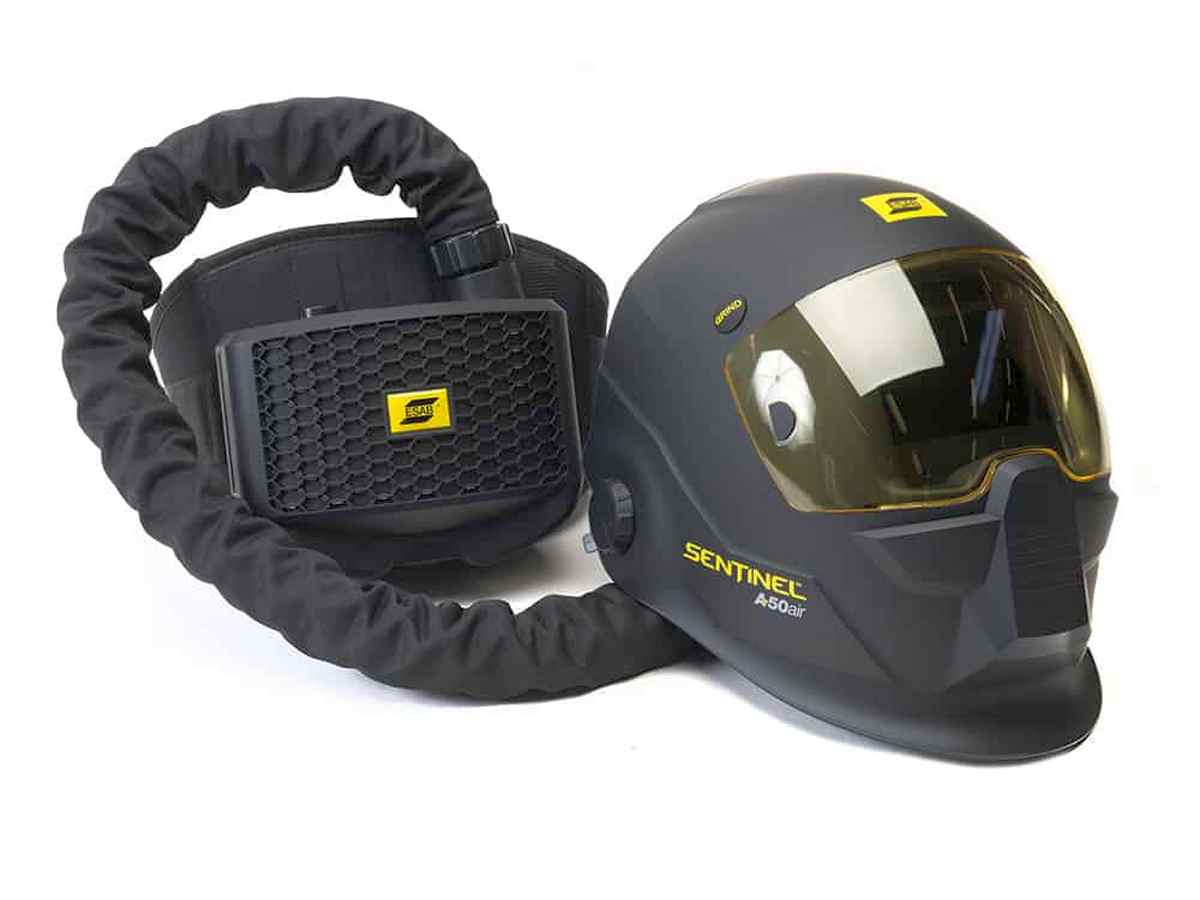 But PAPR respirators are very expensive to buy and maintain for home welding. Most of them cost, with their welding helmet, around $800-$1500. They also have expensive filters and replaceable parts.
PAPRs are for professionals who weld all day long through the week. However, they are your only choice if you do not have a good fit with elastomeric respirators or if you have breathing difficulties.
---
Helpful tips when using a welding respirator at home
Even if you wear the best respirator, you must always keep your head away from the fumes. Respirators cannot work well if the fumes are too dense.
If you weld indoors, even if you use a respirator, you still need sufficient mechanical ventilation.
Never weld if you used chlorine-based chemicals in the area. The arc will form toxic gases if there is chlorine in the air.
As with every tool you have, always keep the instructions and papers that came with your respirator. If something bad happens, authorities might ask to see if you have them, even if you are a home welder.
How to clean and store a welding respirator?
It would be best to regularly clean your respirator to avoid skin irritations. Cleaning will also prevent material wear. Each manufacturer has its own cleaning procedure for each product they make.
However, you can clean most elastomeric respirators with the following general guidelines:
Remove the filters or cartridges and keep them away.
Remove any other removable parts of the main body.
Clean the mask and parts using warm water at 110 °F (43 °C) with a mild detergent or the manufacturer's cleaning products. You can also use a soft plastic brush for tougher spots.
Rinse the parts in running warm water.
Sanitize all the parts using the manufacturer's products or equivalent solution and rinse again.
Air-dry the parts in a clean environment, or hand-dry them with a clean cloth.
Reassemble the respirator.
The water temperature must not exceed 110 °F (43 °C). Otherwise, the materials may deteriorate with time.
While cleaning your respirator, it is a perfect opportunity to inspect it and replace any worn or defective parts.
Store an elastomeric respirator dry in an upright position inside a heat and air-isolating bag. Proper storage will protect the respirator from:
Physical distortion.
Pollution from air particulates and gases.
Harmful sunlight.
Excess moisture.
Physical damage.
Too much heat or cold.
Store any used filters and especially gas cartridges separate from the respirator. Gas cartridges may release a portion of the pollutants back and contaminate the respirator.
---
In a nutshell
All kinds of smoke are unhealthy. Therefore, it is wise to wear a respirator when welding, even for a short time.
An elastomeric half-face reusable respirator is the best overall choice to protect you from air pollution. P100 (or FFP3 in EU) filters with additional active carbon are the best ones you can get.
Make sure the respirator fits your face without leaving any gaps. Otherwise, the efficiency of the respirator drops dramatically.
You can also read this Weldpundit article on welding respirators, which covers the topic in detail.
---
More Weldpundit articles