Big List of Tools and Equipment for Welding
If you want to start welding, you probably wonder what tools and equipment you may need. This article lists the most popular tools and equipment for welding and the recommended ones for a beginner.
Table of Contents
List of welding tools and accessories
There are many tools and equipment for welding, and each of them can have many variations. Manual or automatic, affordable or higher quality, simple or heavy-duty, electric or pneumatic, analog or digital, and so on.
Let's take a closer look at each one of these welding tools.
Measuring
Setting the exact measures at the beginning of your project is very important. Otherwise, you risk wasting a lot of time and effort to correct mistakes later.
Nowadays, there are many digitized or laser-capable measuring tools for quicker and more precise measuring.
A tape measure is cheap and efficient enough.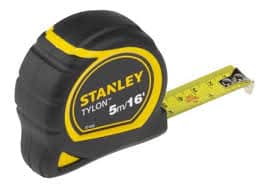 Metallic rulers from hardened steel that won't deform under pressure.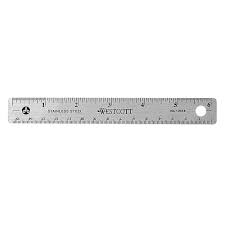 A Caliper is a versatile tool that can measure the external or internal dimensions of the workpiece. Calipers can also measure the depth of a hole.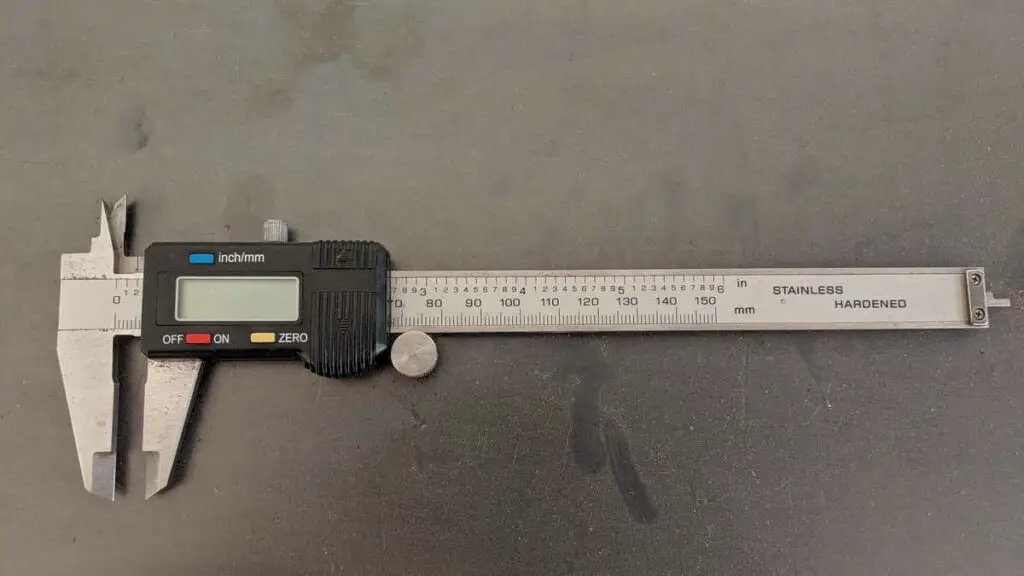 With a sheet metal gauge, you can quickly determine the thickness of sheet metal.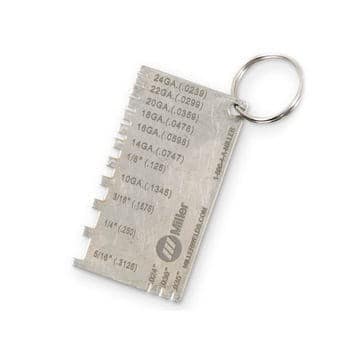 You can measure the angles of your workpieces with various types of angle finders (or protractors).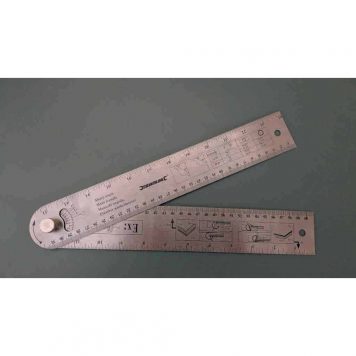 You can also measure the joint's width and convexity using a fillet weld gauge set.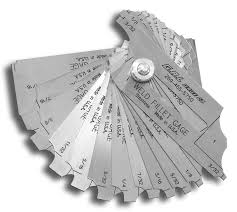 Marking
Always mark your workpieces for cutting or drilling, even for simple jobs, because eyeballing can lead to mistakes.
With a metal marker, you can make markings even on very smooth metals.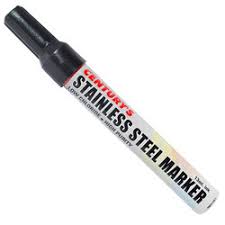 Soapstone is a popular rock mineral to mark metals.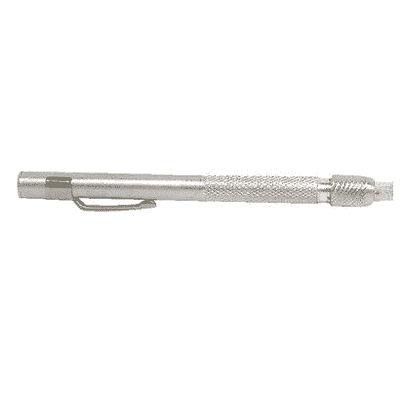 A scriber is a sharp tool from hardened steel that etches lines on metals.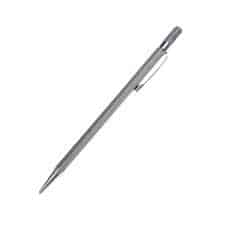 You can mark the correct spot before drilling with a center punch.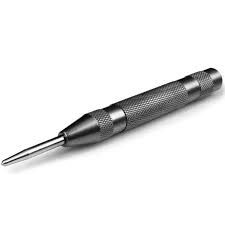 Cutting
Welders often spend a lot of time cutting metal, and there are many tools to do it. Make sure to use the right type of blade or disk for the material you want to cut, either steel, stainless steel, aluminum, copper, etc.
A handheld hacksaw is a simple manual tool to cut thin workpieces the old-fashioned way.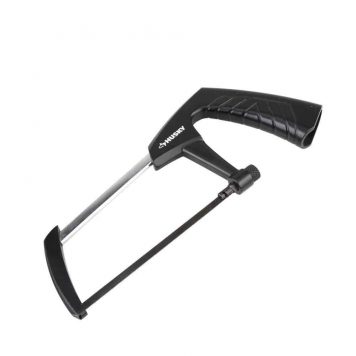 You can use a handheld sheet metal shear to cut small pieces of sheet metal.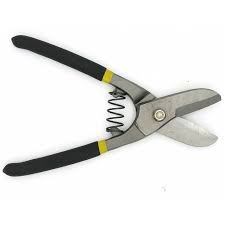 A heavy-duty bench metal shear can cut many sheet metal pieces very fast and with precision.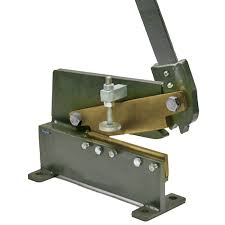 With a jigsaw, you can cut thin sheet metal fast in complex shapes.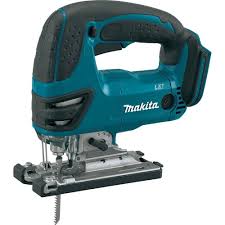 A sawzall is strong enough to cut thicker workpieces.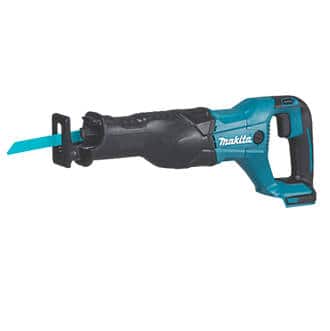 An electrical metal shear can cut sheet metal straight or curved at a long distance.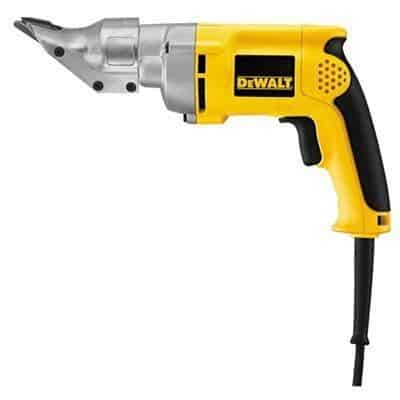 An angle grinder with a cutoff disk is an affordable and popular power tool to cut metal. However, don't use it without the protective metal guard that came with it, safety glasses, or even better, a full-face shield, and a pair of earplugs.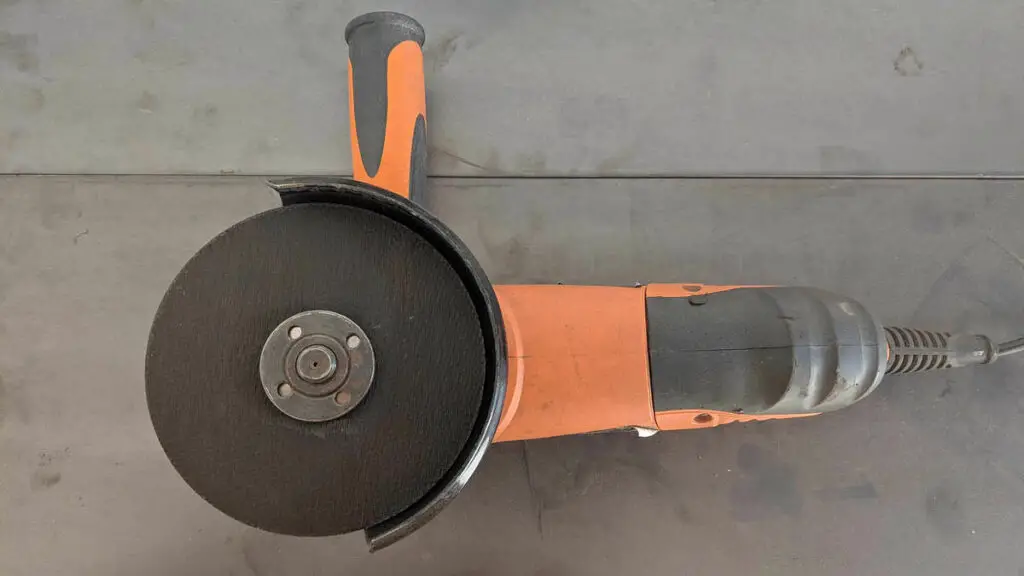 Another popular power tool to cut metal in is a chop saw with an abrasive cutting disk. A chop saw is a popular tool and can cut very thick metals with high productivity.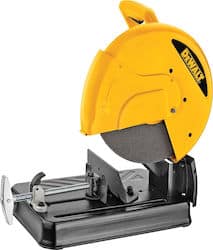 Similar to a chop saw but far more efficient is the cold saw. It has a metallic wheel that cuts faster and cleaner, heats the metal less, produces fewer sparks, and generates less noise. However, cold saws cannot cut very thick metals.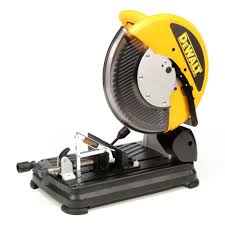 A band saw, especially a horizontal one is the best metal cutting tool. A portable bandsaw is very affordable nowadays, and there are handheld versions too.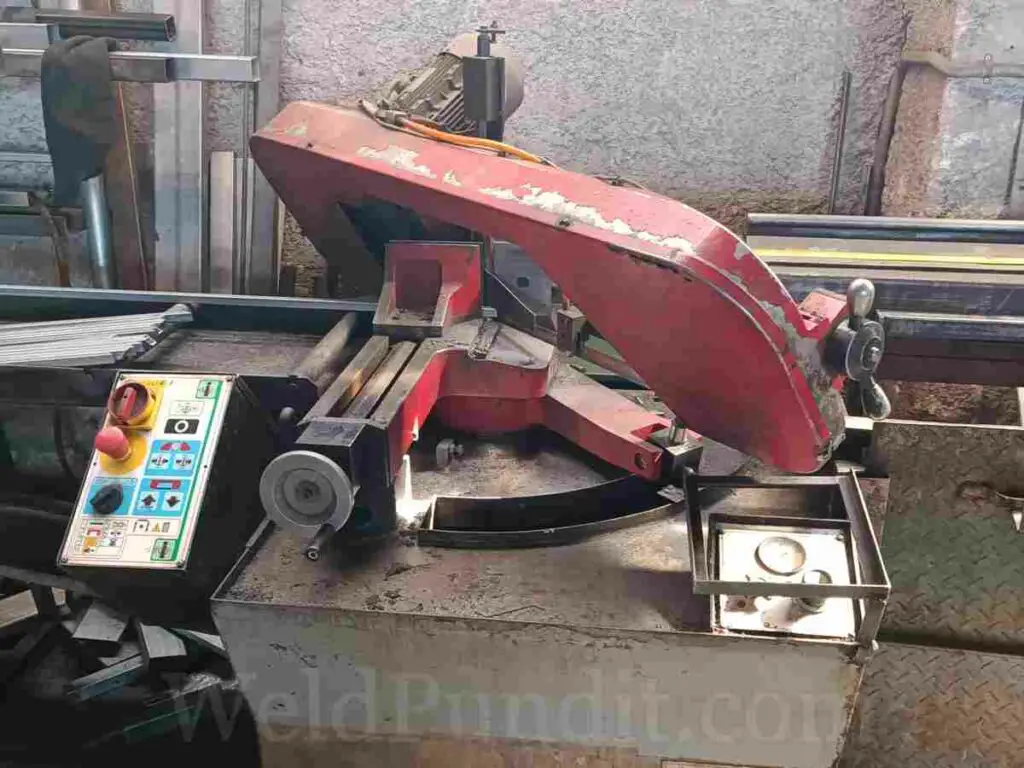 The benefits of band saws are:
Band saws offer cuts of high quality and don't require any further cleaning.
Band saws do not generate sparks.
They are quieter compared to other power-cutting tools.
The cut metal stays cool.
Stationary band saws can cut by themselves so you can do other work until it is done.
Their cutting blade lasts long with proper handling.
Cleaning
Cleaning the workpiece from mill scale, rust, paint, and other impurities before welding is mandatory for professional work. Also, it produces better-looking welds for hobbyists with fewer defects. Again, always use a dedicated tool, disk, etc., for each metal type you use.
One of the most popular and simple welding tools is the wire brush. You use it for cleaning the joint before, between each pass, and after finishing welding.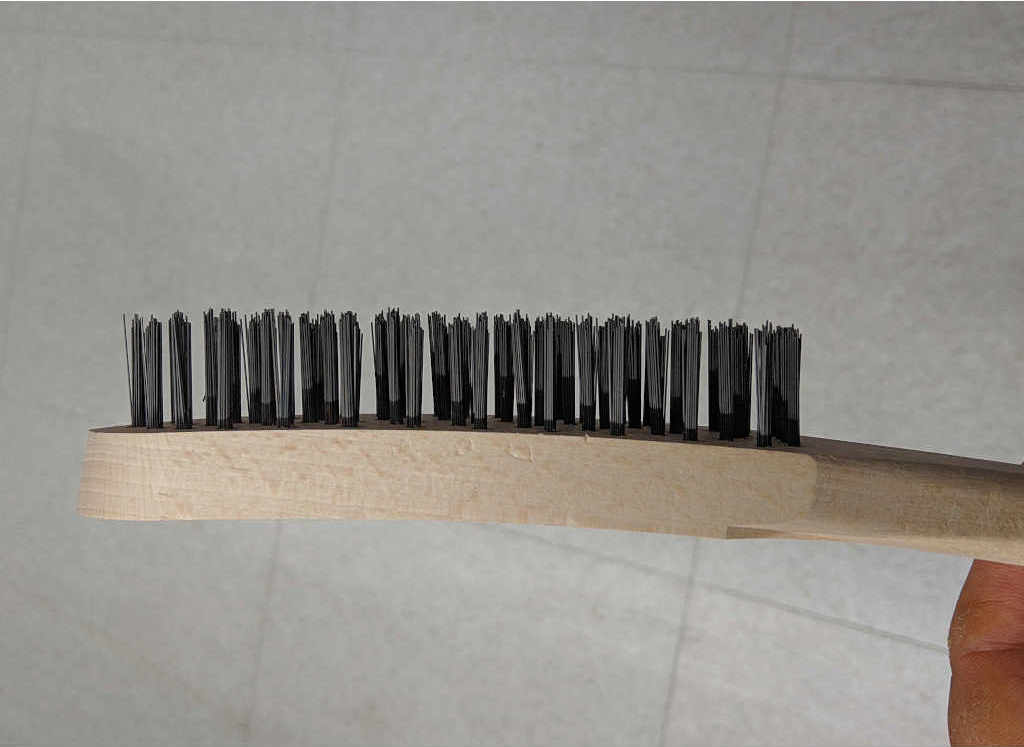 With a chisel and with the help of a hammer, you can remove stubborn spatter.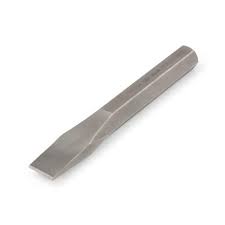 Use an air chisel to do the above easier and faster.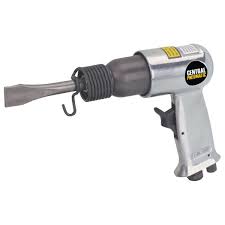 A needle scaler is a versatile cleaning tool that can adapt to irregular surfaces and corners. It can clean spots other tools can't reach.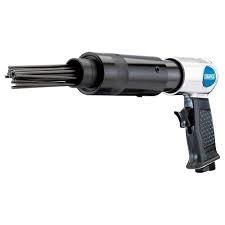 An angle grinder with a grinding, flap, or sandpaper disk is a very efficient tool to clean metals.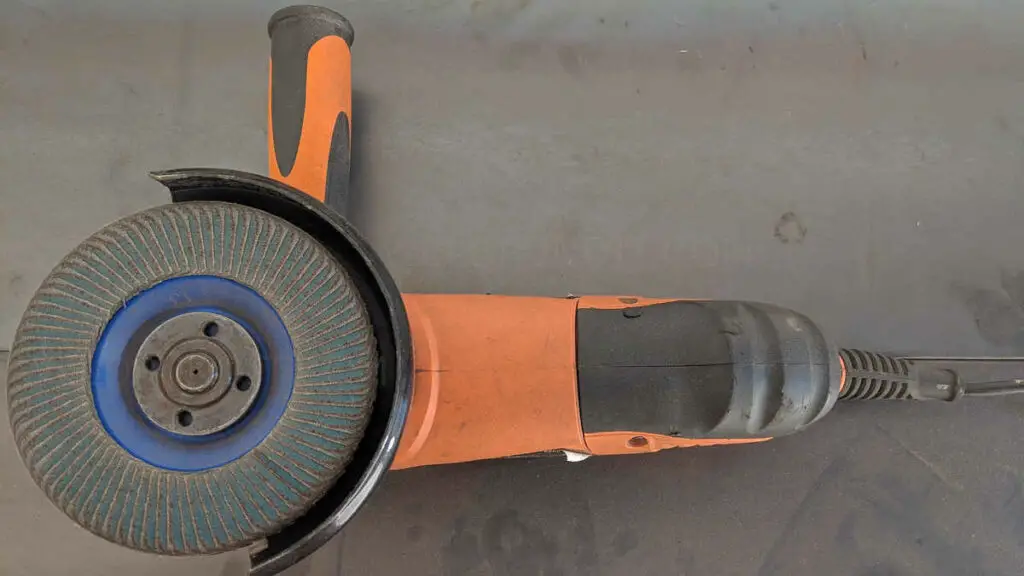 Forming
Many workpieces need some improvement for better joint fit-up or to change their shape according to the project.
A simple hand file can remove burrs from the metal that other tools can't reach. With a hand file, you can also achieve higher precision for better joint fit-up.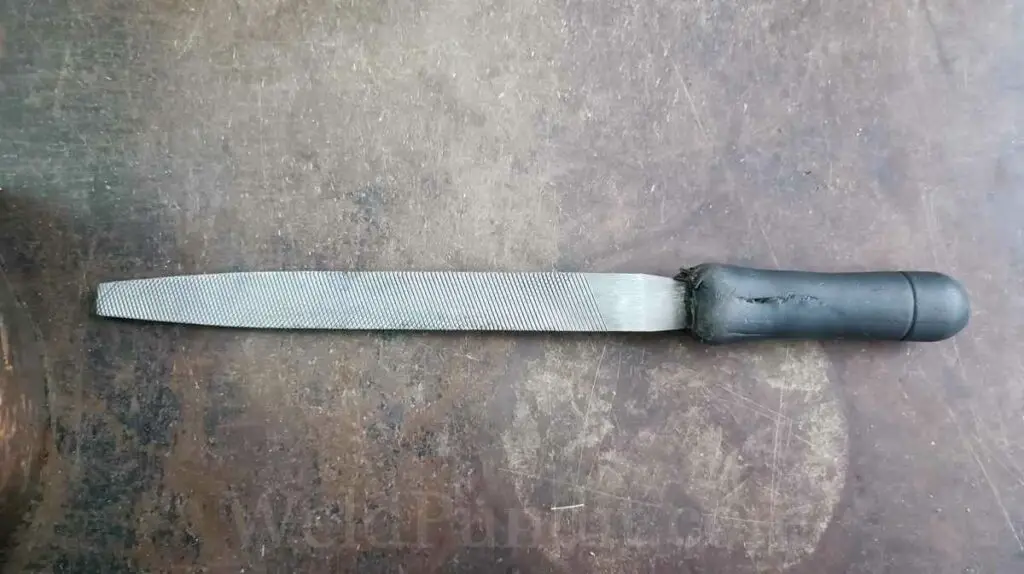 Many metalworkers use an anvil as a stable base to form their workpieces on it.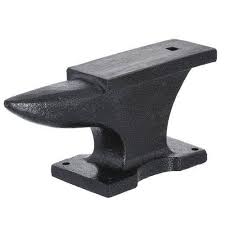 A ball-peen hammer or machinist's hammer is the correct type of hammer to use for metalwork.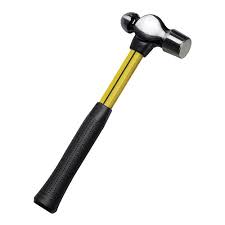 A hand sheet metal bender is a handy tool to bend thin sheet metal of small sizes.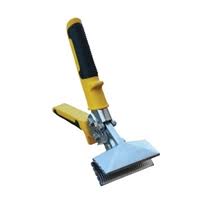 Use a belt sander to fine-tune the edges of your workpieces.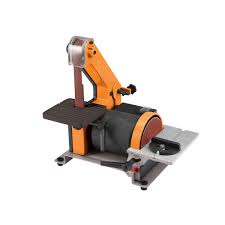 A bench grinder is very helpful for heavy grinding. Use the correct wheel and speed for each metal you use. Also, you can mount various brushes to clean or polish your workpieces. For safety reasons, never remove the guard protectors it comes with. With improper use, these wheels can explode.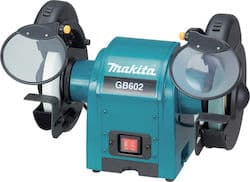 A dedicated sheet metal bender can bend larger sheet metal pieces easily and evenly.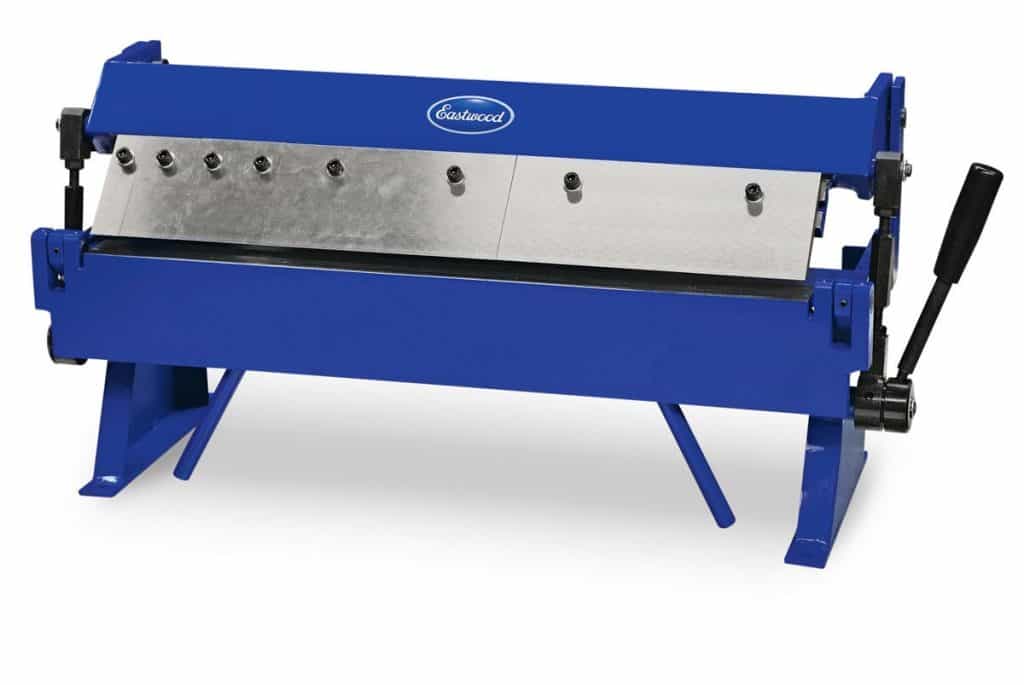 A sheet metal roller can circularly bend sheet metal to form cylinders or cones.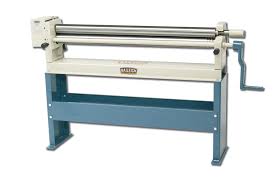 With a tube bender, you can bend tubes and pipes in various shapes and angles.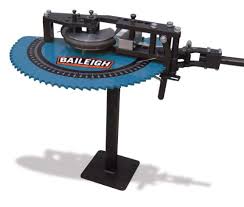 Die grinders straight or at 90 degrees are versatile handheld tools. Often, die grinders are pneumatically powered for more power, but there are electrical ones too. They can take wheels, drums, or pads attachments for grinding, polishing, deburring, chamfering, and more.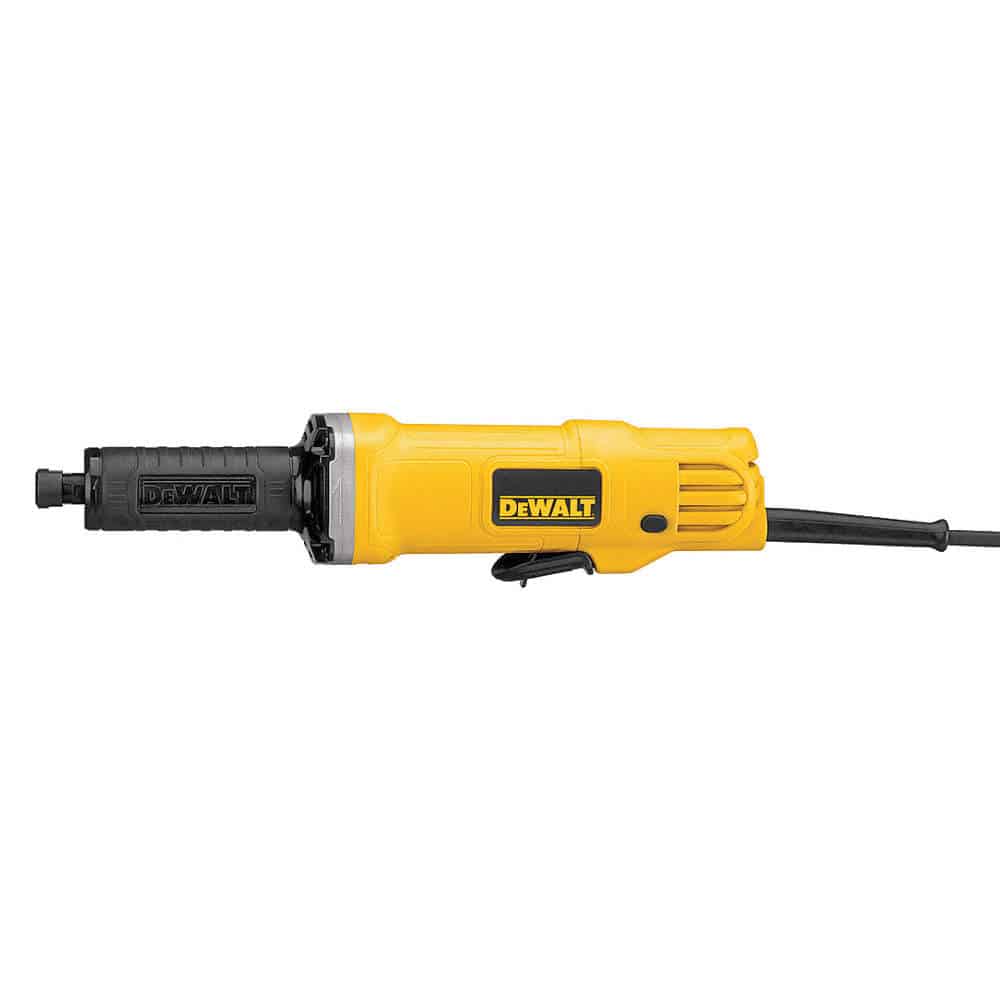 Squaring
The squaring tools' primary function is to check the squareness of workpieces, but also of other tools. For example, the wheel of a chop saw, so you can realign it if it's off. Furthermore, squaring tools can measure and help to mark the workpieces.
With a machinist square, you can check the correctness of right angles of both inside or outside corners.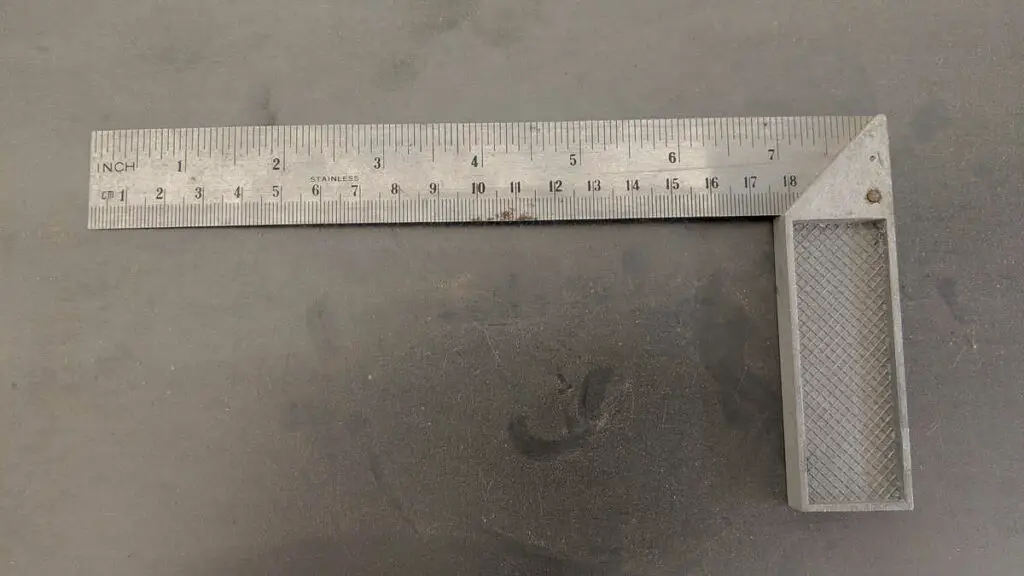 A framing square is like the previous one but has both sides flat.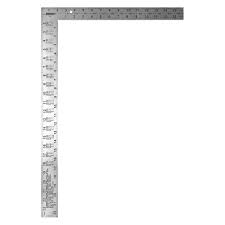 The speed square is a small, versatile, and very popular tool. With a speed square, you can quickly measure and mark lengths and angles.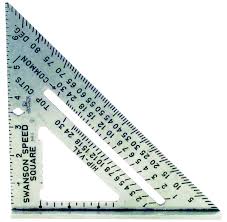 A combination square is the most versatile tool in this category. It is a metal ruler combined with a head that embeds a level and a small scriber.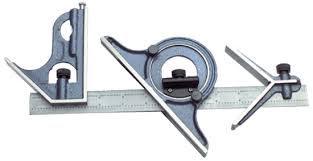 The heads have three shapes:
A square shape with 90 and 45-degree angles.
A protractor shape head for various angles.
A corner shape to find the center point of workpieces.
With a level, you can make sure that the surface it is on is horizontal, vertical, or at 45 degrees. Some levels embed magnets for higher versatility.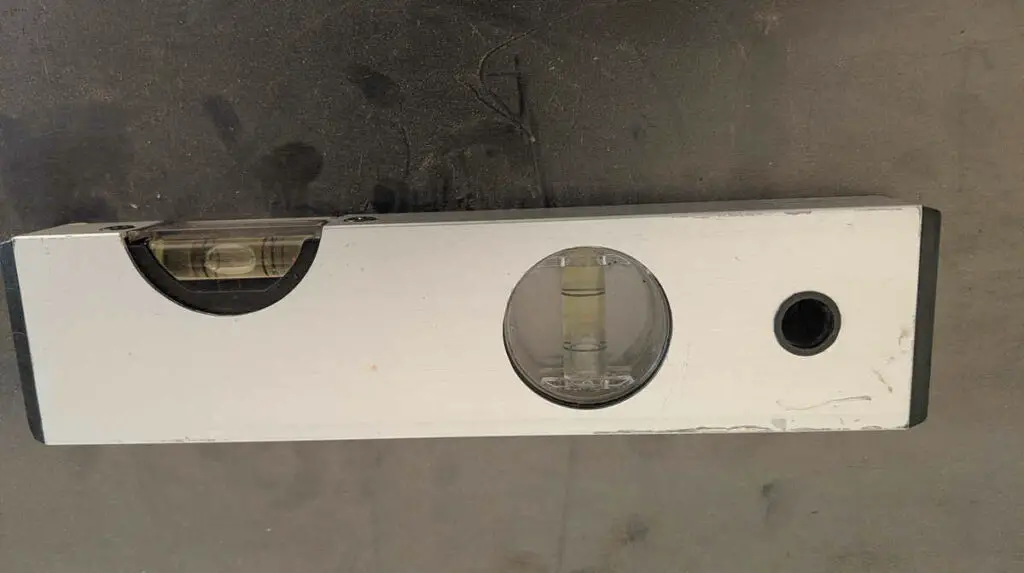 Clamping and holding
There are many clamp types and sizes and other tools to hold the workpieces before or during welding. Welding clamps only have plastic parts on their handles, but not on the jaws to prevent melting or fire.
C-clamps are classical welding tools, they are simple, cheap, and durable.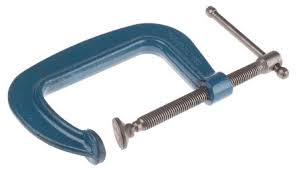 F-clamps are like C-clamps but with wider holding capability.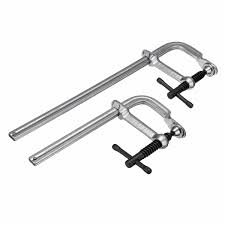 If you have a welding table, you can use welding table clamps to secure your workpieces quickly.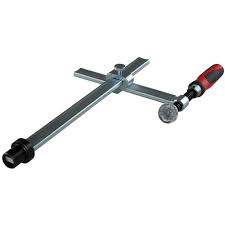 Corner clamps achieve a secure corner lock between workpieces while leaving enough space for tacking them.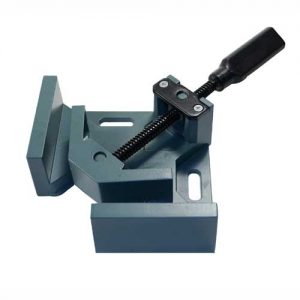 Pipe clamps hold pipes and tubes.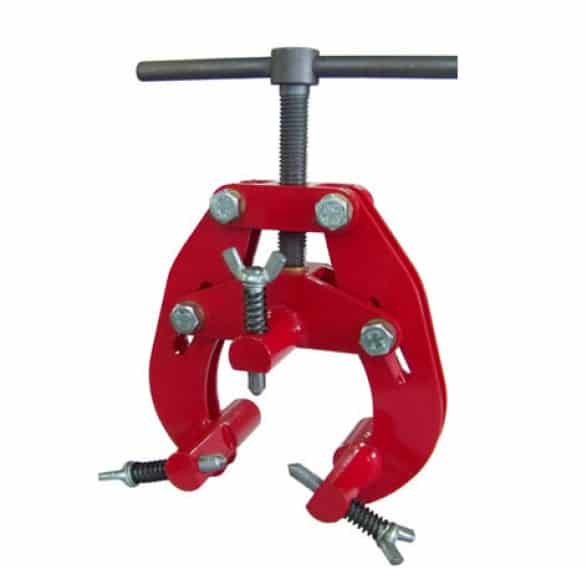 Welding magnets are versatile tools to hold metals together but be careful of arc blow if you weld close to them.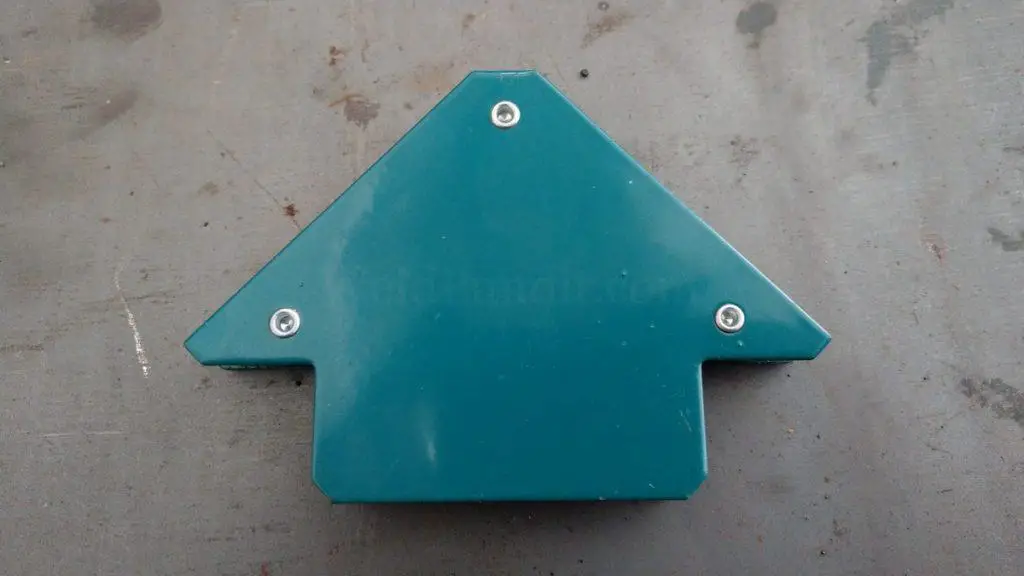 Magnetic V-Pads are versatile tools to place small workpieces in various positions.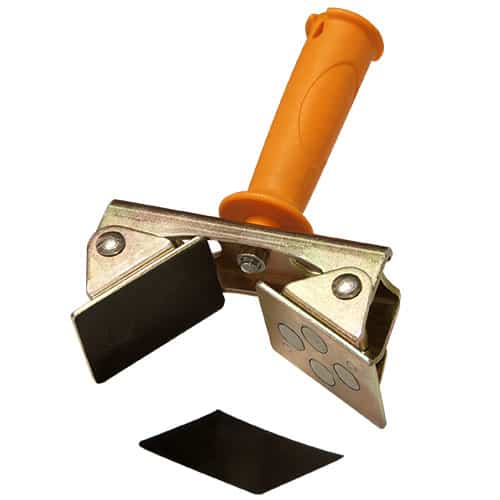 Sheet metal locking pliers hold thin sheet metals together without deforming them.
C-clamp locking pliers are similar to typical C-clamps, but work easier and faster.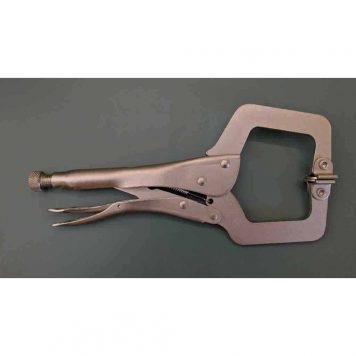 U-shaped locking pliers hold sheet metal, but provide better visibility and free space for easier tacking.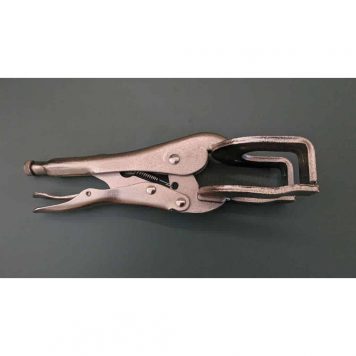 A third hand is a handy tool to hold small workpieces steady. It is one of the most common welding projects for beginners.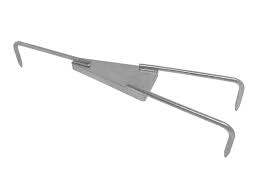 With a temporary rivet holder, you can hold sheet metals together without tacking them.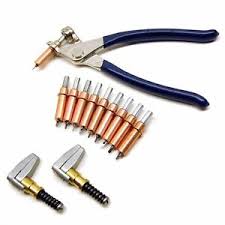 A metalworking vise is useful to hold the workpieces for grinding, cutting, bending, straightening, welding, etc. Vises have areas that you can use as a small anvil.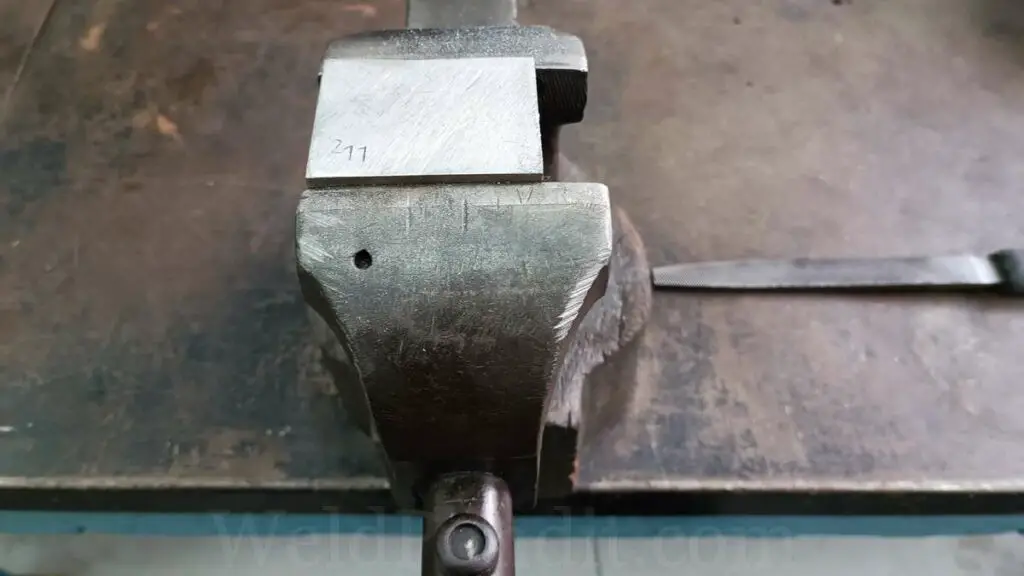 Drilling
Drilling holes in metal is another work that welders often spend time to.
An electric hand drill has high versatility, either corded or cordless. Use drilling oil so that the drilling bits will last longer. You can also use many types of small grinding brushes or drums. This way, you can use a drill as a limited die grinder.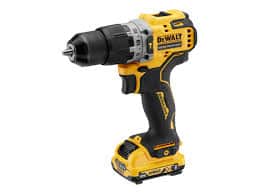 A drill press is a heavy-duty drill fixed on a stand. Drill presses also include a vise to hold the workpieces. This way, you can drill with very high precision, less effort, and increased safety.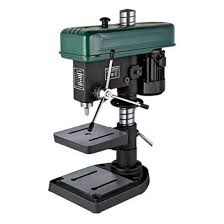 A mag drill is like a portable drill press with an electromagnet that temporarily fixes it to metals. Opposite the drill press, you take the mag drill to the big and heavy workpiece.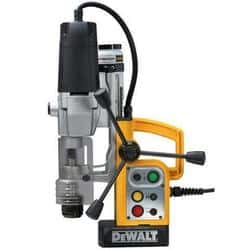 Other welding equipment
A welding table is an accurate and safe base where you can create most of your projects. You can choose from small and portable to large heavy-duty tables that combine with many accessories to help you with complex projects.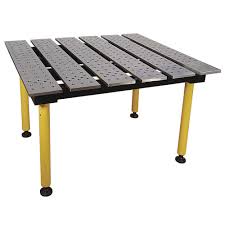 Put your welding machine and gas cylinder on a welding cart to hold and move them with ease and safety in the workshop.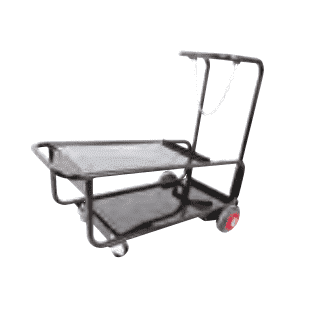 Prevent metal warping and fill burn-throughs with copper backing plates.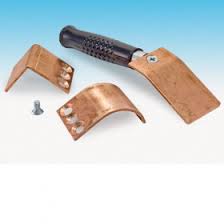 There are temperature indicator crayons to check the metal's temperature for pre and post-heating. Each one can indicate a different temperature from 100 °F (40 °C) up to 2500 °F (1370 °C).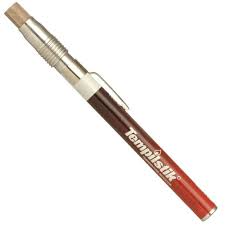 With a digital contact thermometer, you can avoid the use of multiple temperature crayons. A reliable thermometer is very expensive.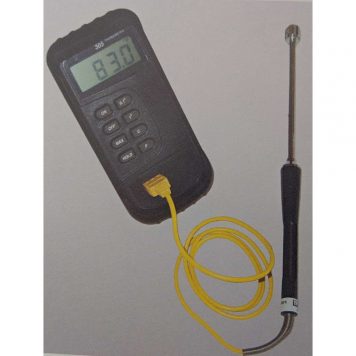 There are also infrared (IR) thermometers, but they can measure lower temperatures, and are not reliable on reflective metals.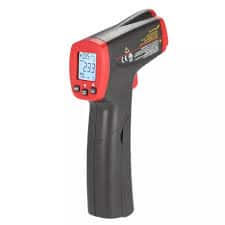 If you use low-hydrogen electrodes, you can use a welding oven to store them or recondition them.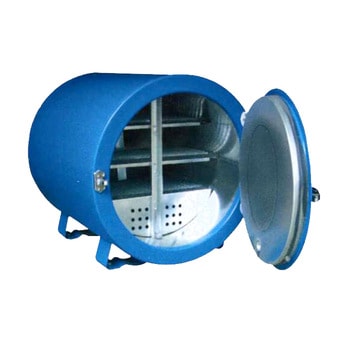 A welding blanket or a vertical welding curtain are useful tools to protect the nearby areas and your equipment from the sparks and spatter of welding.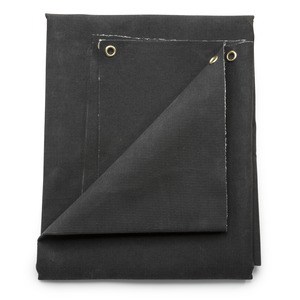 Most welding processes create a lot of spattering. With an anti-spatter spray, you can cover and protect the workpiece.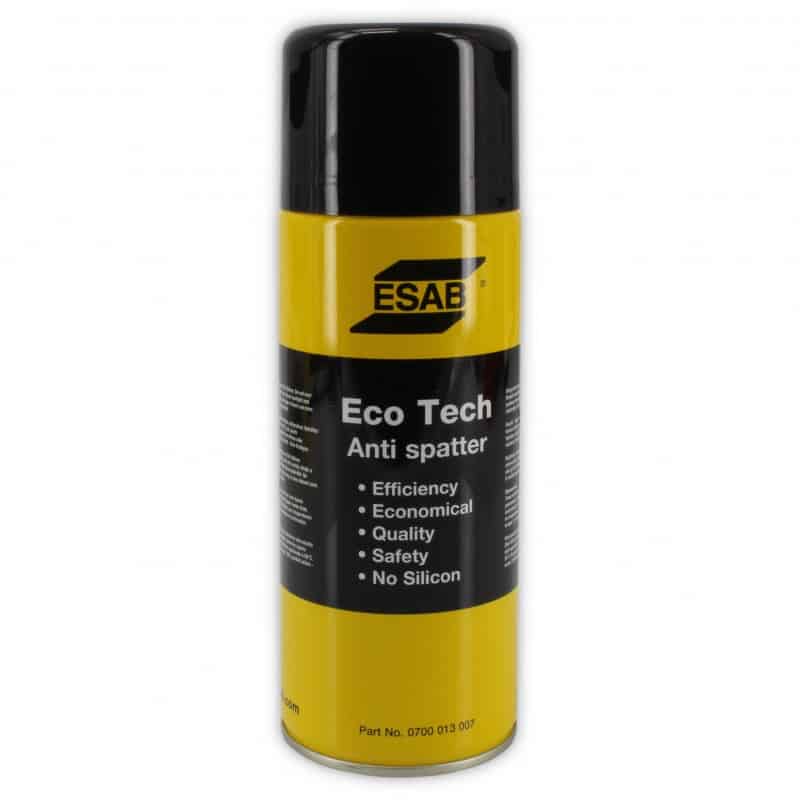 Rust-resistant spray paint to protect the weldments from rust.
---
What are the essential tools to start welding?
You can begin welding simple projects with a few basic pieces of equipment. This list includes tools mentioned earlier but also includes some basic personal protective equipment.
Wear safety glasses for every single job you do.
A welding helmet to protect your eyes and face from welding UV rays, preferably an auto-darkening one.
Welding gloves to keep your hands safe from burning.
A tape measure to ensure precision work.
A fine tip marker.
A 12″ (30 cm) combination square to mark and check the alignment of the workpieces.
A level for the correct orientation of the workpieces.
A wire brush to clean the joint especially if there is slag.
Some c-clamps and vise grips to hold your workpieces.
A ball-peen hammer for basic metal forming.
A 4 1/2″ or 5″ angle grinder, the only power tool on this list. An angle grinder is affordable, versatile, and very useful. With the appropriate disk, you can clean, deburr, grind, cut, shape the workpiece, and prepare the joint. Make sure you are using the right wheel for the metal you work with. However, angle grinders are dangerous, and you need proper training and all the necessary safety equipment to use them safely.
Earplugs when using the angle grinder.
Specific tools and accessories you might need according to the welding process you picked.
If you start with a small budget, you can use the above tools and start welding other welding equipment. For example, a welding table, third hands, MIG or TIG torch holders, sheet metal or tube benders, a welding cart, and so on.
---
Welding equipment for each process
For each welding process, you use you need some more equipment designed for it.
Stick and flux-cored welding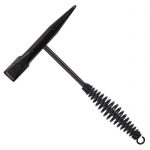 A chipping hammer is a classical welding tool for processes that leave slag on the joint. You use the chipping hammer to remove the slag, but also spatter from the joint.
MIG welding
A MIG plier or welper is a specialized plier for MIG welding. A welper is versatile and can cut the wire at the correct stick-out length, clean welding spatter inside the nozzle, and remove the contact tip and the nozzle.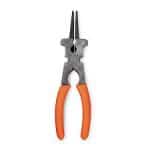 You can have a MIG holder nearby to keep your gun in a secure and upright position close to your work.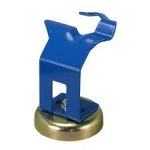 Use anti-stick gel to prevent spatter from sticking to the nuzzle and the contact tip and interfering with the smooth wire and gas flow.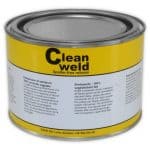 Attach a MIG wire cleaner on the wire before the feed rollers. It will clean the wire from protective oil and prevent any dirt from reaching the liner and the puddle.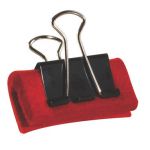 You can mount a MIG light right before the nozzle to achieve better visibility.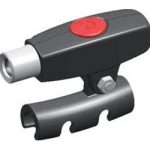 TIG welding
A TIG holder is a handy tool to keep the torch in a secure and upright position close to your work.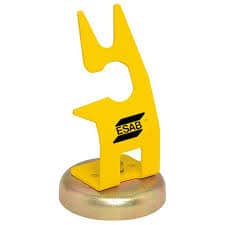 Tungsten grinders are dedicated power tools handheld or benched to grind your tungsten electrode. They are reliable and fast, but they are expensive.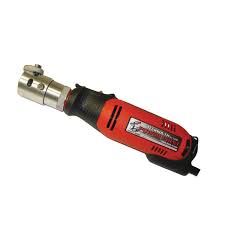 With a chemical sharpening paste, you can sharpen your tungsten with no power tools.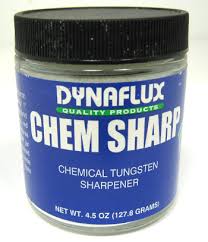 With a filler metal feeder pen, you can feed the wire in a more controlled way.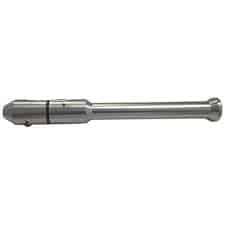 A swivel head pin vise holds the tungsten electrode when sharpening it.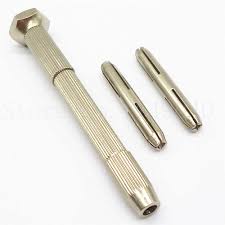 You can wear a TIG finger to cover one or two of your fingers for additional heat protection.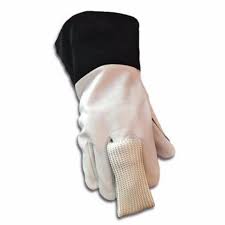 For critical work or expensive and sensitive metals such as stainless steel, welders use chemical pastes or backing tapes for back purging.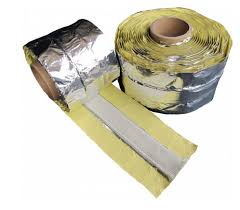 For pipes and tubes, there are stoppers and inflatable systems to do the job.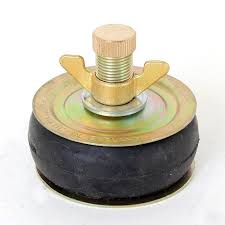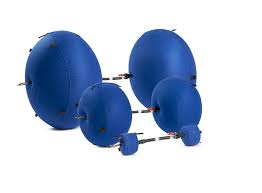 Oxy-fuel welding
There are tip cleaners to clean the torch's welding and cutting tips.
Always use an oxy-fuel striker to ignite the fuel gas safely.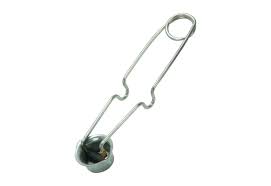 Keep a pair of flame and heat-resisting gloves close to the oxy-fuel cylinders. You use them to close the fuel cylinder's valve in case of a fire or high-pressure build-up.
Gas cylinder equipment
Procedures that use cylinders such as Oxy-fuel, MIG, and TIG also need some extra equipment.
If you're working with gas cylinders, you'll need a simple or adjustable wrench. With it, you connect or disconnect the regulator between the cylinder and the hose.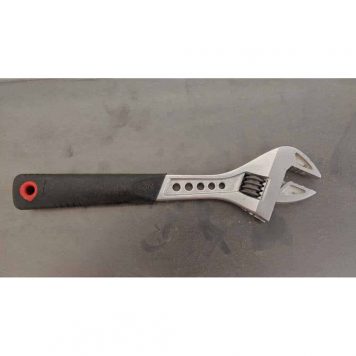 With a gas flow tester, you can test the gas flow at the tip of your MIG or TIG torch.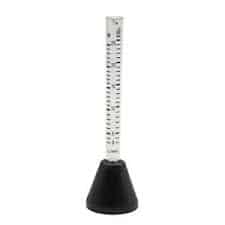 Attach a gauge guard to keep the regulator safe in case of impact or falling.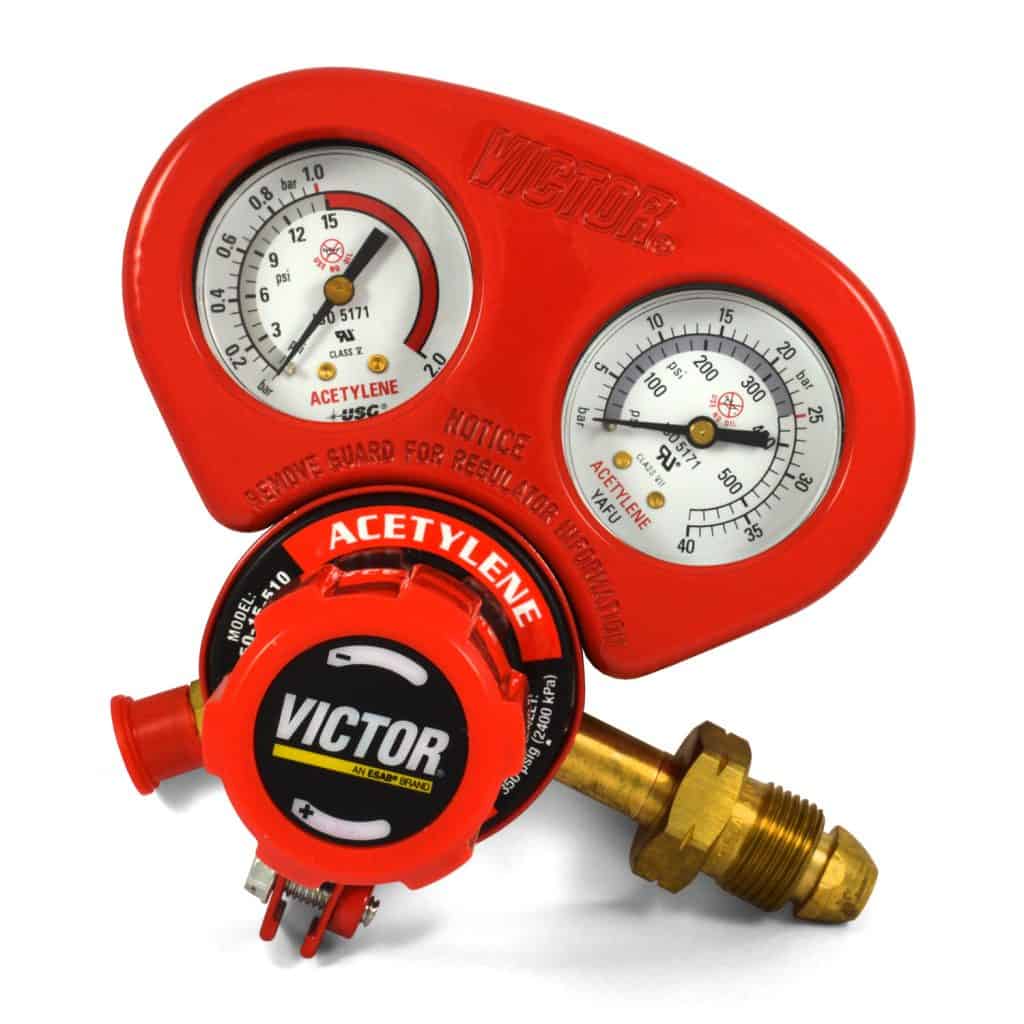 ---
Conclusion
These are some of the most well-known and frequently used tools and equipment for basic welding.
There are many more specialized tools for many projects, but no article can cover all of them. Only to keep adding more to make it more complete.
---
More Weldpundit articles
What Welding Respirator Do You Need for Home Welding?